Gameone平台全面支援新马地区My卡充值服务
MyCard is now available for Gameone games

「GO!智傲点数系统」于即日起开放新马地区MyCard充值服务,新马地区用户如想充值智傲集团旗下的各款游戏,只须登录「GO!智傲点数系统」即可将新马地区MyCard充值成GO!点再兑换到各款游戏内!
Top up Go point with Mycard now! Malaysia &Singapore area user are now available to use Mycard reload on Gameone games! Only need to login Go point system complete the step. Refer to the following for get more details on this new payment method!

备注:
1.「GO!智傲点数系统」的MyCard充值只限新马地区MyCard,其他地区的MY卡并不支援。
2.部份游戏不支援「GO!智傲点数系统」转点兑换,玩家在充值前敬请留意。
Note:
1.This Payment method only available for Malaysia & Singapore area MyCard
2. Not all games are supported MyCard exchange to GO point, Please Note that before top up


新马地区MyCard 兑换 香港GO!点表(Exchange Rate )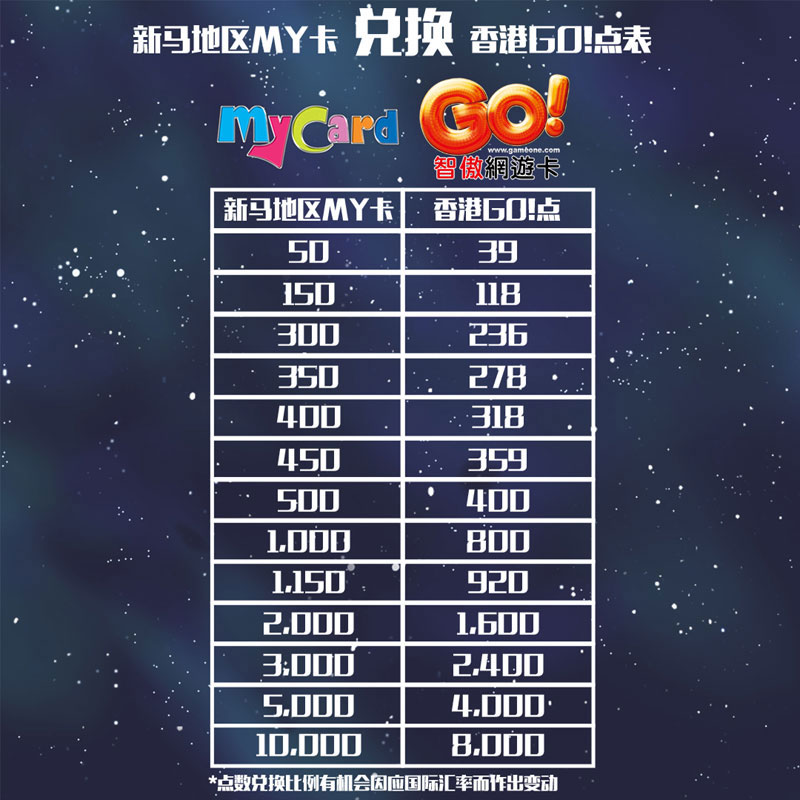 新马地区MY卡充值教学(Steps to top up: ​):
1.玩家需登入GO会员平台(https://go.gameone.com/),如未有GO帐户,可按「注册GO!会员」免费注册。
1. Enter the official website member page (https://go.gameone.com/). Please note that Register to be able to use this functionality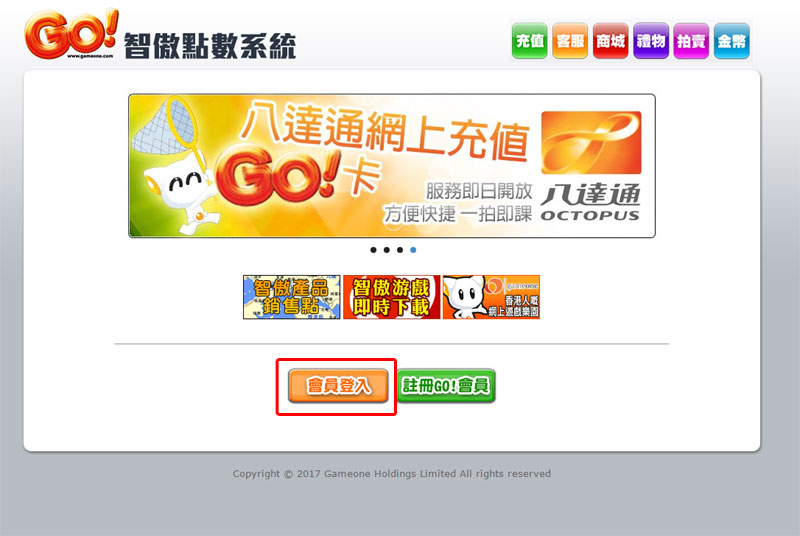 2.成功登入GO帐户后,按「储值GO!点数」。
2. Select (Go Point)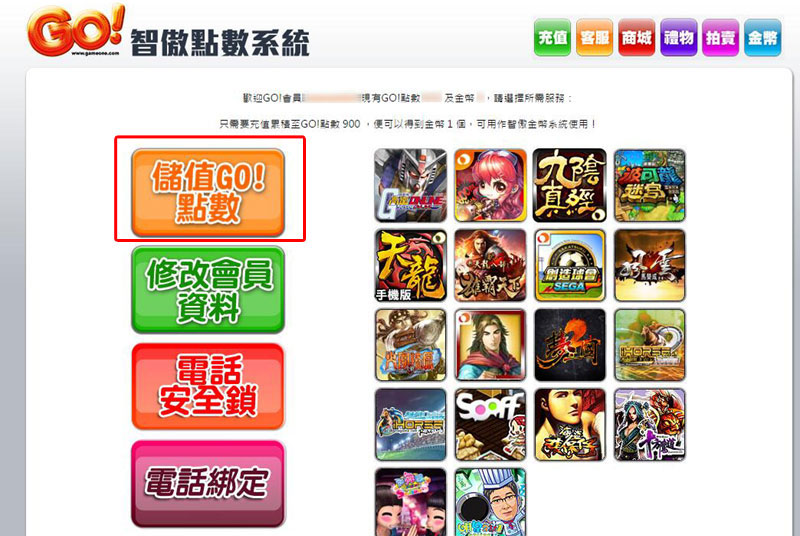 3.选择(MyCard)。
3.Select(MyCard)as payment method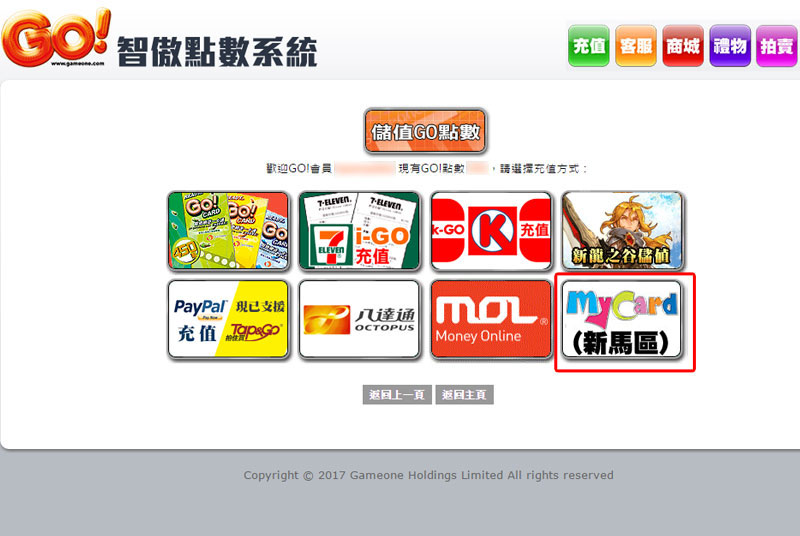 4.玩家细心阅读新新马地区MyCard的储值须知,输入「验证码」以及同意「新马地区MyCard使用规章」后,按「下一步」。
4.Please read it carefully together with our website terms and conditions. Enter verification code and select agree before clicking on the "Confirm" button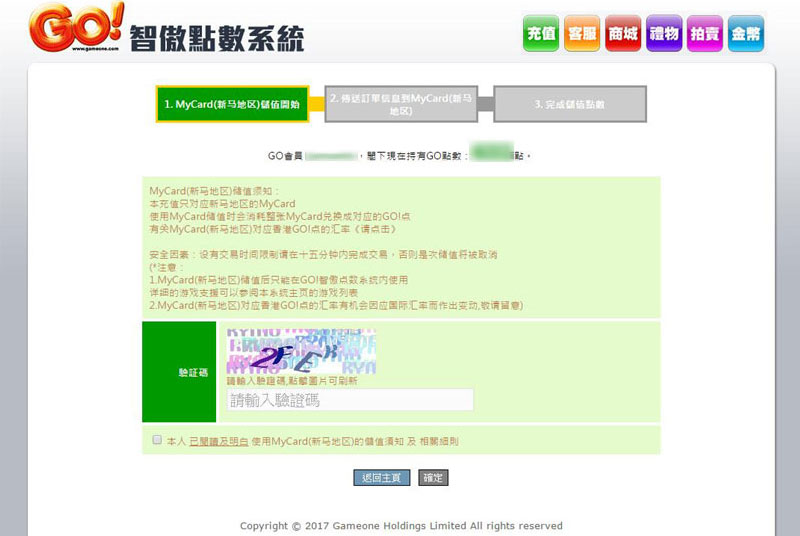 5.输入新马地区MyCard的序号和密码
5.Key in your MyCard Serial number and password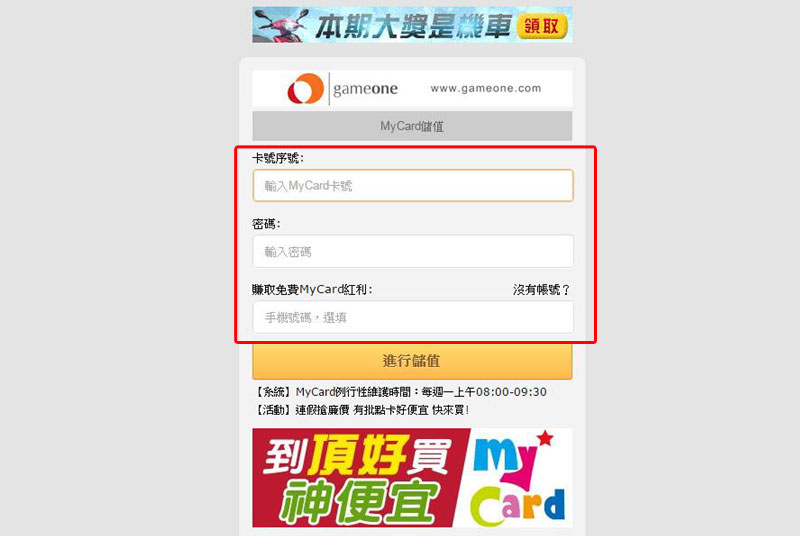 6.充值完成后,玩家可获得对应的GO!点。
6.Completed, you will receive your GO point